I interviewed Lydia Van den Broeck, Ph.D., the originator of the Energy Mastery Technique for this podcast.  Lydia has been helping women shift in a way that ads confidence and comfortableness with their own sexuality.
I have known Lydia for years and have often received energy work from her. I discuss in this interview how the Energy Mastery Technique has affected me.
Energy Mastery™ is a unique and powerful transformational tool to instantly "re-calibrate" and redirect blocked energy.
Energy Mastery™ instantly realigns the chakras, restores physical well-being, emotional balance, and mental clarity.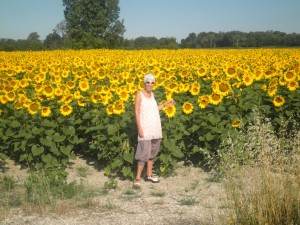 As a Master of Energy, Lydia uses her innate intuitive abilities to "read" her client's energy field and helps them "recalibrate" after identifying and clearing the energies and beliefs that interfere with creating a fulfilling life professionally, personally, emotionally, and spiritually.
Lydia works one-on-one with clients in person or by phone as well as in groups. Turning energy drains into energy gains opens the door to your passion and purpose from the inside-out.
Lydia's programs successfully bridge professional development and personal renewal.
Lydia Van den Broeck, Ph.D. is available for:
private sessions
corporate and community workshops
and keynotes.
---
Lydia Van den Broeck, Ph.D. is not a medical doctor. She is not a clinical psychologist. The work offered does not imply or guarantee a cure. It is not a substitute for medical or psychological care.
To schedule a private appointment with Lydia: Call (630) 792-9020 or email lydia@lydiavandenbroeck.com
Lydia offers a complimentary 15-minute phone consult and you can learn more about her processes and individual sessions at lydiavandenbroeck.com. 
Weekly podcasts are available: follow on Podomatic or check in on this site for updates.